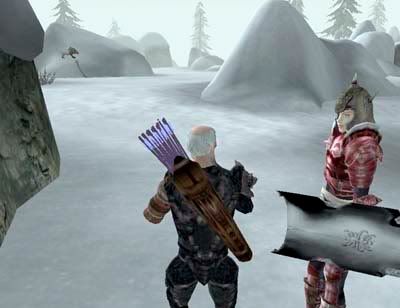 We enjoyed the pristine look of the land, for even with the snow covering everything in sight, the air was fresh and crisp.
Suddenly, Laurenna touched my shoulder, pointing to a Rickling on the back of a bristle-back boar. Dangerous things, these creatures. Ricklings tend to reflect spells cast at them.
"What will you do?" she asked. "Do you want me to attack him?"
"He he, no." I replied with a chuckle. "Watch this."
I hit him with a mild frost spell, which, as expected, reflected back to me. I knew it would happen, but as soon as it caused the Rickling to charge to the attack, I fired up a Wall of Fire spell, right in his path.