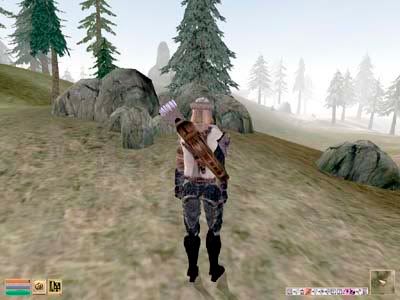 I took the seeds back to Laurenna, who had watched the whole show. She gave me a round of applause as I returned, and not being able to help myself, I took a bow.
"So you have the seeds." she said.
"Yes." I replied. "All that for a bag of seeds. Now, where to plant them?"
"You know," she replied, "it seemed to me that there was a small fertile area near the Tree stone that would be just perfect for them to be planted in.
We returned to the stone, and just northwest of the stone we a bit of land that just looked as though it was begging to have a tree in it.
I took the seeds out, and stuck them into the ground. A gentle breeze came over the area, and the ground actually covered the seeds up.