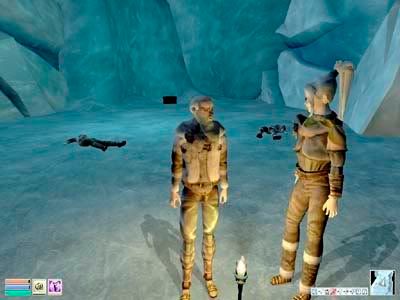 After making sure the last of them were dead, we checked out all of the caves. We found a few locked boxes, but a spell of Ondusi's Door Open quickly fixed that problem. A few odds and ends were found, but what we did find of interest were several armor hammers.
"Give me your armor and weapon." I said. With that, I showed Laurenna all that I knew about repairing armor. It wasn't the greatest job in the world, of course, but at least I managed to get those dents out of her longsword.
"You're pretty impressive." she replied, giving me a hug.
"That's why they pay me the big goldpieces." I replied, giving her a hug back.
We had a bite to eat, then settled down for the night.