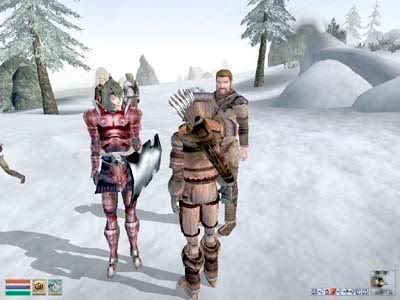 There were two children playing in the snow, but they stopped their laughter and ran to the door of their house as we approached.
"Greetings." I said. "We are looking......"
The man cut me off. "Be gone with you. We don't want you here! Leave us now!!"
His attitude was definitely less than friendly.
"Listen here," said Laurenna, "That's no way to....."
"We have no need of intruders here." he interrupted. "Leave us now."