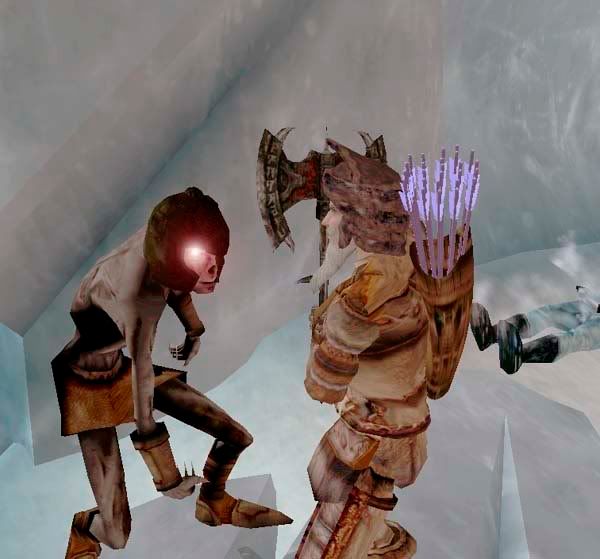 Just around a bend, another Frost Daedra attacked, and just like before, 3 hits of a battle-axe put him on the floor.
Suddenly, I felt Aesliip put his hand on my arm.
Thinking he was attacking me, I spun around, ready to kill him on the spot. Aesliip put his arms up, indicating he was not attacking, just wanting my attention.
"What is it?" I asked.
"It is done." he replied. "My time is over. You have done a service here today. Both to me, and to the people of this island. Now I may rest."
He reached in his tunic and retrieved a ring, offering it to me. "Before I go, take this. May you have the strength of will to continue your own journey."