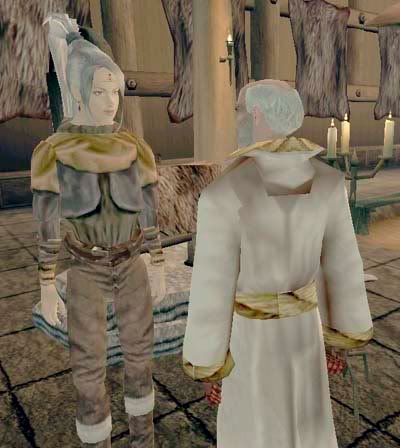 "This is odd." noted Laurenna. "First, the fort is attacked, and the Captain is kidnapped."
"Yes," I replied, seeing where she was going with this, "then the Skaal are attacked, and now, their leader is kidnapped."
There was too much of a coincidence going on here to be an accident. There had to be other players at work here, staying in the shadows.
"We'd better talk to Korst Wind-Eye." I continued.
I just wished that burning sensation in my leg would go away.