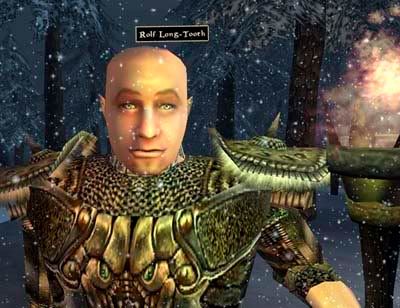 I asked Rolf to explain the Ristaag to me.
"Ah, yes, you are not Skaal, so you would not know this." he replied. "In the Ristaag, we hunt the Spirit Bear that is conjured by the Totem of Claw and Fang. When it is slain, we will return its heart back to Korst Wind-Eye, who will ask for the blessings of the All-Maker. If the Ristaag fails, or does not succeed by daybreak, the All-Maker will be displeased. You will help ensure our success, friend."
"I see." I said. "Exactly what would you like me to do?"
"You will act as my second." he replied. "You are to stay with me at all times during the Ristaag, and to follow my instructions exactly. You have proven your value to the Skaal, but now you must allow me to guide you through this night."