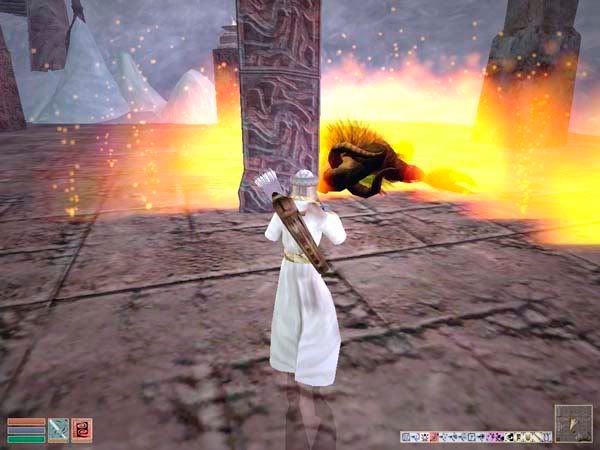 Karstaag, not being the sharpest knife in the drawer, ran right into the wall of fire I had summoned. I set up two more walls from my position, to my right and left, just in case he got the idea to go around the first wall.
The thought never entered his beady little mind. With the combination of damage done by my summoned creatures, as well as my own weapons and spells, Karstaag finally fell to the floor, dead.
I was the victor!
As the fire died down and the spell wore off, I checked Karstaag's body, and found nothing that I could use.
I checked the rest of the arena and noticed another portal directly at the far end of the chamber. If it worked the same way that the other ones did, I would need they 'key' that allowed it to function. But where was the key for it?
Suddenly, I heard a teleport spell near the gate!