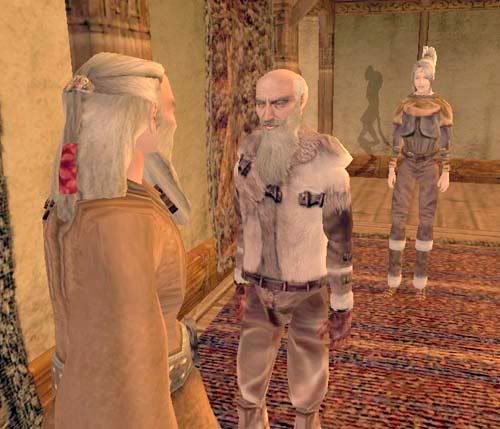 "Well," he started, "I've calculated the amount of magic that the staff needs, the magick that the gem gives, then with an evaluation of the vortex vector of the staff, and ..."
"Sorry, old man." I said, interrupting him, "but my wife is with us, we have a long journey home, and we'd like to make there before we die of old age, me especially, so if you don't mind, could you just tell me how to make it work?"
"Uh, oh, yes, just the facts, then." he replied. "You'll have to charge the staff with the gem by activating the gem, then you'll have a spell called dragon born. You'll have to cast the spell on one of the eggs. You might have to cast it more than once. Now, if another creature, other than a dragon, uses the staff, the gem will be spent, and it will never work again. You have only one opportunity, so choose the egg you like and choose wisely."
"You're certain?" I asked. "I can only use the staff one time?"
"That is correct." he replied. "Oh, I almost forgot, take this ring. If you need help in something related to dragons, use it, and I will answer your call."
With that, he handed the gem, ring, and staff to me. He bowed to Laurenna who was watching this all with a perplexed look on her face. Illwing then turned to me, adding "It has been a pleasure to know you, Eldorf Dragonmeal, and good luck with these eggs. Don't forget to feed your dragon - they only eat meat."
"You're leaving?" I asked.
"Yes." he replied. "I must return to the Imperial province. Some trouble going on there, it seems. Then again, there always seems to be trouble somewhere, doesn't there?"
With that, he used a spell of Recall, and vanished from sight.