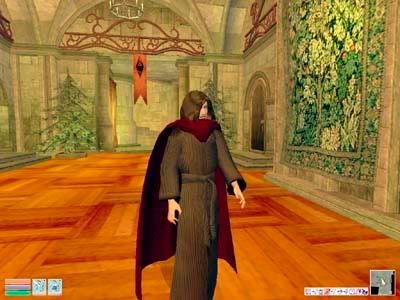 I got up early the next morning, told Laurenna I had to go shopping for food for the dragon.
"What are you draggin?" she mumbled, then drifted off back to sleep.
I fed the baby dragon three more daedra hearts, and that seemed to take care of him for the day. Obviously, I would need more of those - lots more.
Dressing for the ashlands, I decided I would give this special ring that Heart-Fang had 'gifted' to me upon his death. However, I certainly didn't want to use it around here.
Making sure I had several potions with me, I used the home ring for my Telvanni stronghold.