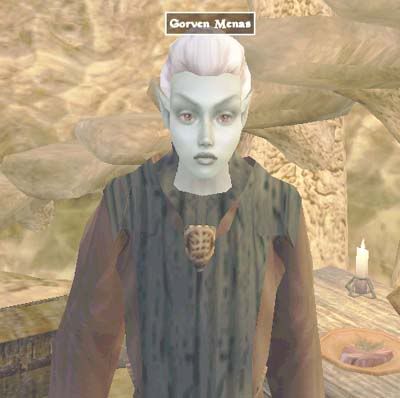 The merchant, Gorven Menas, proved most helpful.
"It was a large creature, red, huge body, and wings like those of a bat. It was quite a distance away, but I could make it out through the haze. It roared with a sound I had never heard before, and landed near the lava flow to the north of your stronghold. I couldn't see very well after that, but I did see a blast of fire from that direction, and if you say your centurion sphere was burned by it, it would have been in the area the creature landed."
I thanked her for her report, but before I could leave, she asked me "What does this all mean? Is it a dragon, of the old legends? They were supposed to be a myth, or so I thought."
"I am not sure," I replied, "but that is what I am here to investigate. I have a scale here, and it doesn't look like it's from a cliffracer. I will say this: if it is a dragon, I will have to send word to the duke of this event, however, I must make certain before such a report can be made. Do not worry, however, if an attack comes, you most certainly may duck into the lower parts of my stronghold for safety."
She gave me a look of relief, and I patted her on the shoulder, thanking her for her most valuable report.