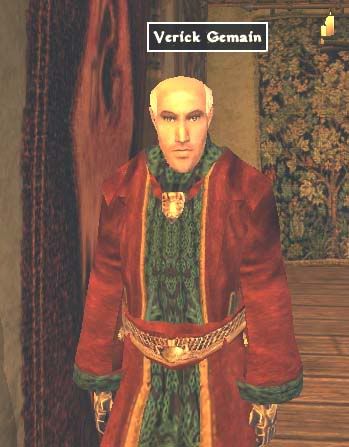 While I was in the Inn, I picked up some eggs and bread for Laurenna, then went next door to the trader's office. Verick Germain was there, and had just finished putting out a small fire on the roof of his establishment, and was obviously shaken by the experience.
"Ah, Eldorf, haven't seen you in a while. Where have you been? Can I get you anything?"
"Yes." I said, "a long time back, I purchased an amulet of recall from you. I was wondering if you had another one for sale."
"Oh, no, sorry, I don't have any more of them, but I'm sure if you check back..." I raised my hand to stop him. "No, not to worry." I said, "I still have the one you gave me, but just wondered if you had a spare. I will be back later to check, as you said."
"Well, then," he replied "how about some nice shirts, pants...oh, I have a very expensive robe here for you, if you'd like."