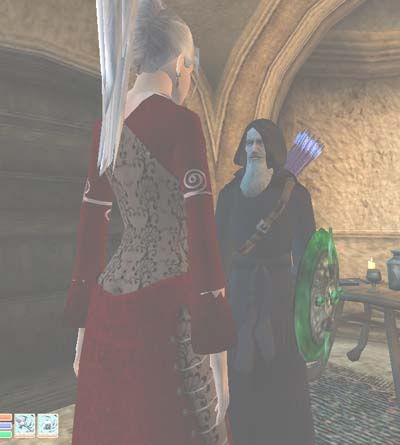 After a busy night of swapping war stories (no, that's what we were doing, really!!!), we both got up early, around 6am, and decided it was time to head back to Balmora.
"Listen," I said, "You can use the mage's teleportion to get to Balmora, but I need to stop off in Caldera first. I must speak with Illwing about the dragon, and the fact that it wouldn't tell me why they have come back to Morrowind."
"Ok," she said, "if you're not going to take long, why don't I meet you in the mage's guild in Balmora?"
I agreed. We went to the teleporter lady, and Laurenna vanished in a puff of smoke.