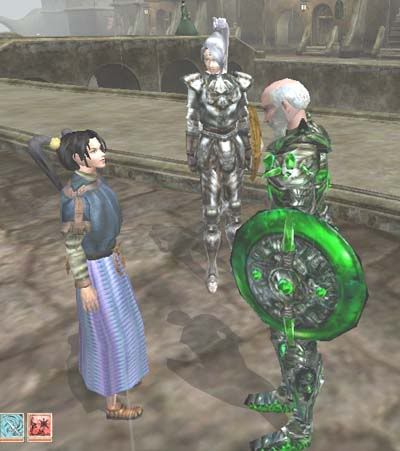 "So, let me get this straight." Laurenna exclaimed. "This powerful ork mage wants a simple skull in her possession before she'll give you any information. So, why can't she get this thing herself?" "Well, if you're afraid to go into tombs...." I started. "Oh, well, I'm not afraid, I just don't like tombs. They're full of dead things, creepy." she said. "Well, don't worry," I reassured her, "I'll be there to protect you."
Laurenna smiled and got her armor out of the chest. I gave her one of my enchanted swords, since her ordinary Nordic broadsword would have no effect on dead things.
On our way out of town, we met a young girl, the same one that told us her parents had a bad dream earlier.