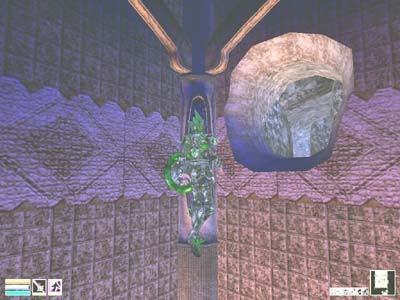 Laurenna said she remembered the spell, so we both cast it, and levitated up to the huge hole in the wall.
The spell only lasted 30 seconds, but it was more than enough to get us into the entrance.
It was just a short walk into the cave that we arrived at the entrance to the dragon's lair.
I told Laurenna to guard the entrance, that I would be using a number of summoned creatures to do battle with this monster, and didn't want her to get in the way of their magkial blasts.
Laurenna wanted to get into the battle, but realized that with all of the blasts of spells going on, it was easy to accidentally get hit, especially with 5 or 6 creatures all shooting at each other.
I readied the gloved "Aryon's Helper" and entered the cave of the Green Dragon.