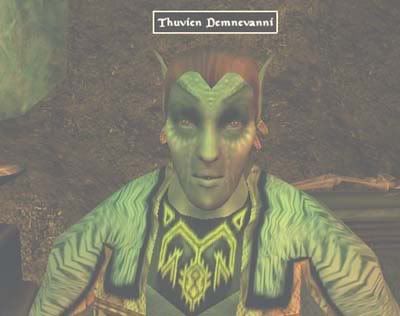 Trying to keep my mind off of the nightmares of the previous night, I decided to go next door and visit Thuvien at the very deep basement of the Illuminated Order.
"I have a mission for you," he said, "and there is a danger that you might not return from it." He stared at me intently, adding "If you choose not to accept it, it will be understandable, since a number of our own dare not try it."
"What is this mission?" I asked. I had dangerous missions before, and doubted this would be any more dangerous than dealing with a dragon or two.
"I need you go travel to Scourge Barrow. It was known as the lair of Mannimarco, the King of Worms. It collapsed during the battles fought during the Second numidium, thus keeping it's secrets. However, we have a way to uncover, and yes, even recover those secrets."
"How do you propose to do this?" I asked.
Collecting his thoughts for a moment, Thuvien replied, "We have found the corpse of one of the King of Worms' agents, upon which was found a teleportation amulet. Now, this King gave these amulets to his servants. They allow instantaneous travel to Scourage Barrow, which is located all the way back in the province of Daggerfall. We have altered the enchantment a bit, which will allow teleport back to this location."
"So, what is so dangerous about this mission?" I asked. "Monsters? Demons?"
"That is a possibility." he replied. "You see, Mannimarco was the greatest necromancer ever to live. He disappeared at the time of the Second Numidium. It is said that he sought to become a god, and it's even possible he succeded." He paused for a moment, then added "The danger is not from any creatures, arcane or not, but from the fact that the barrow collapsed. It is very possible that the entire area is filled with rock, in which case, teleporting into it will lively prove instantly fatal."
Suddenly, I wished it HAD been something like a monster that was the primary danger.
"If you chose to go, know that the risk is great, but that the potential rewards are with it. Return when you have found something of use - preferably something dead."
I took the amulet and looked at it. Pretty standard piece, simply activate it ........ oops!