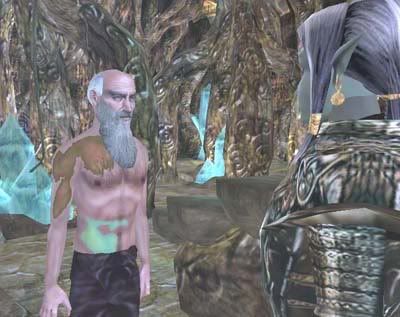 The captain of my guard, Sara N'tashra woke me in my room two days later, to see if I was ok. She saw me without my shirt, and as soon as she saw the stains on my skin, she froze in her tracks.
"Master Eldorf!" she exclaimed, "What happened to you? Is that....oh my, by the gods, you have contracted corprus! Oh, I am so sorry!"
"It is a long story." I replied. "It came as a result of a battle with a member of the Sixth House. I must check my library for information about this disease."
As she left, I added "Sara, keep an eye out for strangers in the area. If you see dreamers in the area, I want them captured and questioned, understood?"
"Yes," she said, "I will advise Primus to notify the mechanical guards as you command."