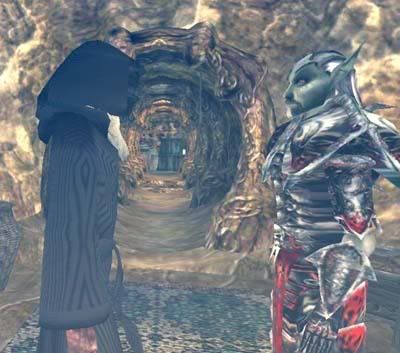 "Why do you call it the divine disease?" I asked. I've seen it's effects on others, and it's not pretty."
"Oh, the magical principles of corprus are elusive, but at the same time, miraculous." he said, as if talking to a first year student. "The principles are far more subtle and powerful than any conventional sorcery or enchantment." He reached over to the table and grabbed a cup of tea he had there. Tea would be so good right now, but I didn't know if I should push my luck right now.
"I'm persuaded that it is, in some manner, the curse or blessing of a god." he continued. "Perhaps both a curse and a blessing. The victim, of course, cannot appreciate the marvelous nature of corprus. Oh, yes, it kills the mind, and eventually destroys the body, but to a wizard, it is a profound and glorious mystery, a riddle worth a long lifetime of study."
"How do you mean?" I asked. "What good could come of such a disease?"
"Well, for one thing," he replied, "did you know that corprus makes you immune to disease?"
"No," I replied, "I wasn't aware of this."
"Well, now you've learned something." he laughed. "Have you ever heard of the prophecies of the Nerevarine? The Ashlanders say the Nerevarine will be immune to disease. I've always thought that, based on that belief, that maybe the Nerevarine is in my Corprusarium, and I wouldn't even know it." He let out a hearty laugh. "Can you imagine? The Nerevarine is a fat, disgusting corprus monster, and mad as a marsh rat. Wouldn't that be funny?"
I laughed weakly. Oh, yes, that would be funny, alright. "Well," I said, "based on what I've already learned about these prophecies, I might have been the one to fulfill them." I proceeded to tell him what I had learned about the prophecies, my talk with the wise woman, the attack of the Sixth House, and so on.
He gave me a very odd look, thought for a moment, then said "That's a fascinating story you tell. So, you might be the Nerevarine. Oh, it means nothing, of course, Corprus victims have all sorts of delusions, but ... let me think ..."
He turned and looked at a shelf with several potion bottles on it. He checked several of them, then turned to me and said "I've got a potion. In theory it should cure corprus. Doesn't work, though. It'll probably kill you." He shrugged his shoulders. "Killed all my test subjects. But you've got nothing to lose."
Well, THAT was a comforting thought.
"Listen," he said, "Before I give it to you, I want you to look around below in the Corprusarium. Know what's in store for you if you don't take the potion. I want you to understand that if you chose a life down there, you'll be protected, and cared for. It's my hobby. Oh, while you're there, I want you to pick up a pair of boots from a victim. He calls himself Yagrum Bagarn. He's my oldest patient. Handy fellow, too. He fixes things for me. Bring the boots back, and then you can have the potion.
"Excuse me," I asked, "but why keep them there in the first place?"
"Oh, it's a hobby of mine, as I said before. Poor devils. Wretched existence. Constant pain. Ferocious appetites and passions. No reason at all. Mad as marsh rats. But marvelous, too, in their way. Completely immune to disease. They live forever, you know, barring accidents. Us ancient wizards need projects to keep them occupied, and the Corprusarium is mine. Off you go now, and don't forget to use the levitation potion to go down the shaft."