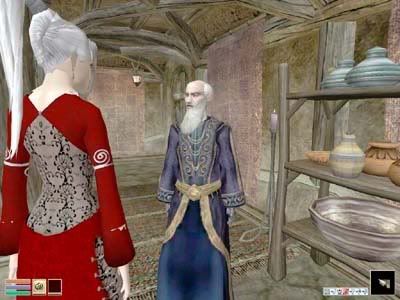 I arrived home and went up the stairs, where I found Laurenna waiting for me.
"You know, you're 15 minutes late, and you said . . . what is that? A pie? Oh, it smells great!"
I knew it would work.
"I was just on my way over to the Eight Plates to get something, so I'll go now and bring it back for us. Why don't you get comfortable and set the pie out so we can have it after dinner?"
How could I argue with that? I set out the pie on a small table, then went over to my trunk and get rid of the robe I had been in all day. I figured a quick dinner, bed, and an early start for the Urshilaku Camp.
Dinner was great, the pie was great, and Laurenna was great. Soon it was off to bed and another adventure in the morning.
Lucky for me, I sleep with my shortsword.