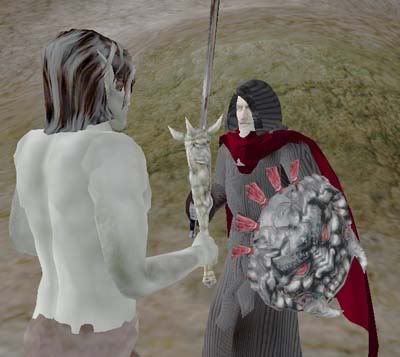 Why I try to be nice to certain people, I don't know.
"You should learn manners." I said.
"You can teach nothing - you will be dead soon." came his reply.
"Well, I have had just about enough of you." I said, "You couldn't harm a fly." He growled at me, pulling out a spiked club.
I mentioned something about his mother, and that was it. He took a swing at me with his club, which I easily deflected with my shield. One swing of the broadsword, and his fight was over. Laurenna didn't even have to draw her own sword.