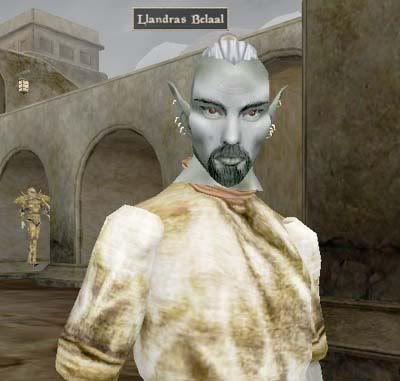 "I feel as though I've just awakened from a dream... a terrible dream of the Sixth House." he said.
"There was a Sixth House base nearby." I said. "Laurenna and I just cleared the creatures from it, including the dream-sender priest in it."
"You mean, I was under a spell? A curse?" he replied, eyes wide with surprise." He looked sad. "What have I done? Nothing bad, I hope. Oh, but I haven't thanked you. Please forgive me. I have nothing to offer you but my thanks."
"Glad to be of service." I replied.
As he turned to head to his home, he shouted "Oh, and I will tell everyone I know how you saved me life."
Ah, a job well done, a pat on the back. I looked at Laurenna. She had a cat-that-ate-a bird look on her face. I could tell she was pleased with the day's work as well.