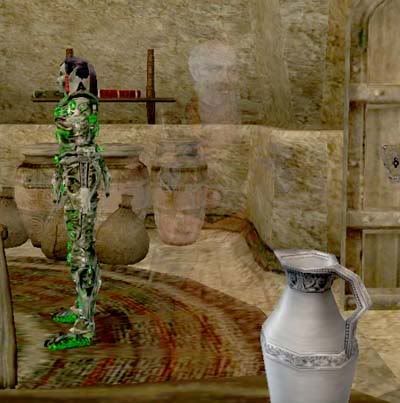 I saw the container I needed to put the water in, but I had to wait for him to walk out of his room, otherwise he'd see something go into his water jar.
I had to keep using the Amulet of Shadows over and over, and it would eventually run out of charge if he didn't leave soon.
Suddenly, someone down the hall shouted. It was a prisoner shouting something nasty at Ulms Drathen.
He ran out of the room and down the hall to chastise the prisoner, and when he did, I shut the door behind him.
Quickly, I poured the water from the flask into his pitcher. Mission accomplished, I used the Servant of Blood amulet to teleport me directly to the lair of Decius Mus located in the very same building.