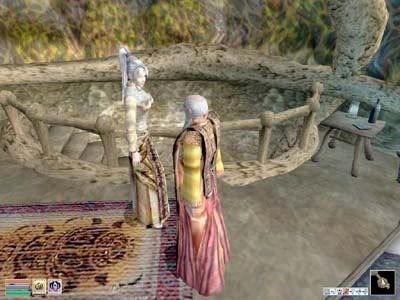 "Well, it certainly isn't as big as your stronghold," said Laurenna, "but it'll do as a nice place to stay while we're here."
"Yes, I agree." I said. "The important thing is that we won't have to constantly bounce back and forth between here and Balmora while I conduct my business with the council. Which reminds me, I should head over there and see what is going on. Can you handle things here until I return?"
"Sure thing." she replied, "Just be back in time for dinner. I'll see what they have here that I can put together for us."
I promised I'd be back in time for dinner