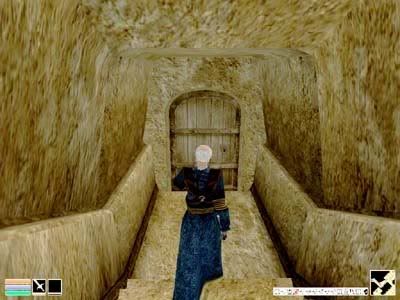 After putting on several enchanted rings, amulet, and my belt of night-eye, I headed through the door. Once inside, I was almost overcome with a sense of dread, of a nearly suffocating feeling of evil about this place.
I felt the lode-stone I had been given to ward off evil still sitting in my pocket, and taking a deep breath, decided to forge ahead and see this quest through.
A short walk down and around a corridor, I found a closed door, and sensed some sort of entity on the other side.