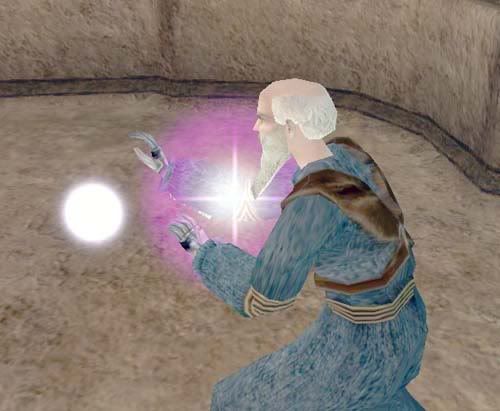 Quickly, I responsed with Medusa's Gaze, hitting one of the lich's head-on, freezing it in it's tracks. The other lich was preparing another spell, just as I sent a Medusa's spell in it's direction. The two spells met mid-way between us, blasting each other out in a shower of sparks and arcane energy.
The second lich started to do his spell again, but I hit him with a spell of God's Frost, followed by God's Fire. The two spells worked with each other, killing the lich quickly.
I turned to the first lich and hit him with the same frost spell, then adding God's Fire as well, reducing it to a dead pile of bones in moments.