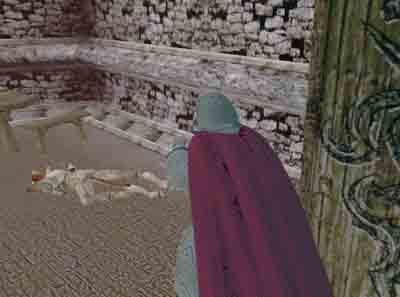 At the bottom of the stairs, I found a locked door, easily picked open by spell, and a small hallway with 3 more locked doors.
Behind each one, I found the bodies of three dead heros, probably those who came before me attempting just such a test, or possibly just treasure-hunting in the wrong place.
My guess was the latter.
Still, no corprus weepings to be found.
I headed back up the stairs, and into the next chamber, expecting to go deeper and deeper into this place.