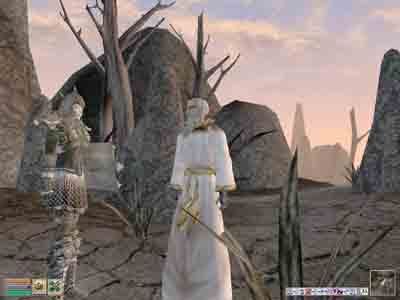 We sat and waited, nibbling on some of the provisions we had brought with us, chatting about older, happier times.
I changed out of my traveling robe into the white one we had brought with us.
We were both happy that there hadn't been any ash storms today.
Finally, evening came about, and I decided to try to open the door once again.
Laurenna was concerned. "Do you think I should come in with you?" she asked.
"I don't think so." I said, then added "If I don't come out by the morning, come and find me."
I didn't want to add "...and bring my body home." No sense in adding to her worry.
I pressed against the door, and it slid aside for me as easily as if it had no weight at all. Taking a deep breath, I stepped inside to find out what awaited me in this cavern.