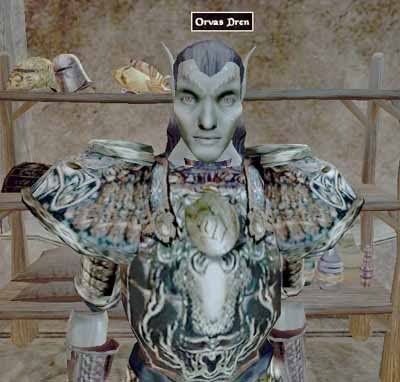 After asking around, I was told Orvas Dren was upstairs working out in his armor.
"What do you want, outlander?" he scowled.
"I have come to discuss a matter of great importance with you," I said, "and in consideration for your valuable time, I believe this should compensate you for your trouble."
2,000 pieces of gold later, and the guy was my best friend.
"You are indeed generous," and quipped, "and your judgement is good."
I told him of my mission, of the evils of Dagoth Ur looming over Vvardenfell, and my need to become Hortator of this house.