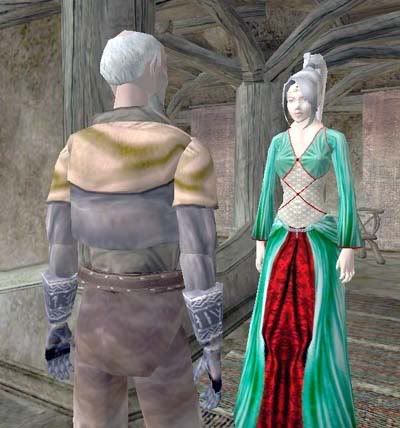 After cleaning up, we decided to get something to eat at the Eight Plates, get some well-needed rest, and then head to Vivec in the morning.
I showed Laurenna the dress I had found for her in Tel Mora.
The look on her face more than made up for the long trek through the ash and dust of the last dozen hours.
"You'd better get out of those old clothes and into something more appropriate if we're going to dinner." she said.
"How about one of my better robes?" I suggested.
"How about your good suit?" she countered. Sheesh, not that suit again. Oh well.