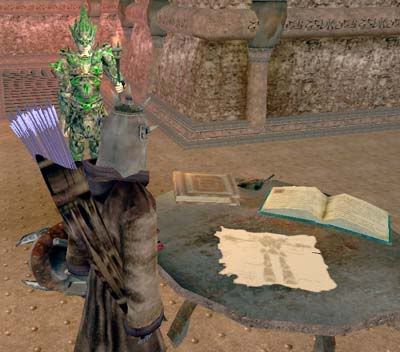 In this chamber, we found a number of books and papers on a table. One of them was a schematic of how to build a steam centurion.
The scale of this thing was huge. Whatever this was about, they were trying to research on how to build large things.
One of the books I found had many complex diagrams, heavily annotated with numbers and strange symbols. The title, however, was clearly marked in a language called Aldmeris - 'Kagrenac's Journals'.
I didn't know what good this book would do, but I figured I'd better bring it along, just in case.