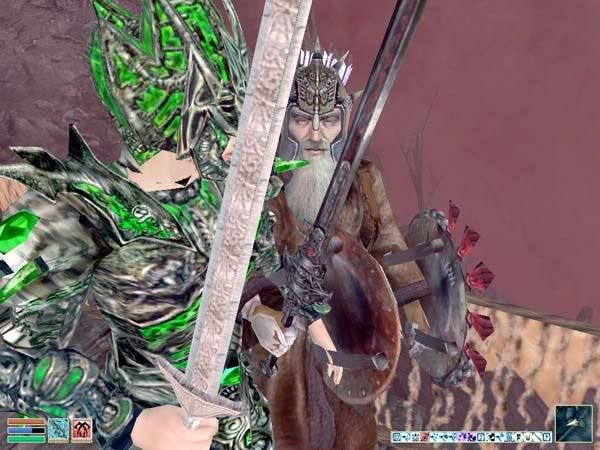 "Do you think this is the place were we'll find the blade?" she asked.
"I believe it is." I replied. "Just stick close and use that enchanted blade I found for you. We'll make it through this together, ok?"
"Sure." she said, in a tired voice, "As long as you're with me, we'll get out of this alive."
"Ok," I said, "If we see anything ahead of us, you take the thing on the right, and I'll take the thing on the left."
With that, we slowly crossed to the other side of the bridge together.