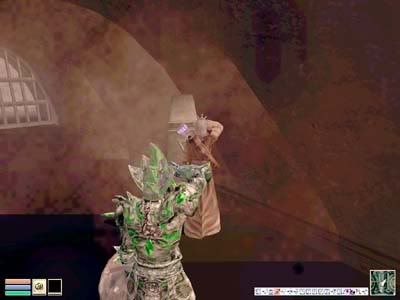 We made our way to the middle control, and heard the outer gate close behind us, locking us inside.
The ashstorm was pushing us back, trying desperately trying to keep us out, yet it wasn't going to happen, not the last time, nor this time.
This time, we'd make it to Dagoth Ur's base, or die trying, and no amount of complaining from Red Mountain was going to stop us.
I took 5 each of the potions that would fortify my wisdom, magicka, and willpower. The effect was almost immediate. I felt like I could take on an army.
With a light touch of the switch, the inner gate open, gears squealing in protest, as if to announce our presence to all the creatures of this blighted, disturbed, and evil place.
Good, I thought to myself. Bring them on.