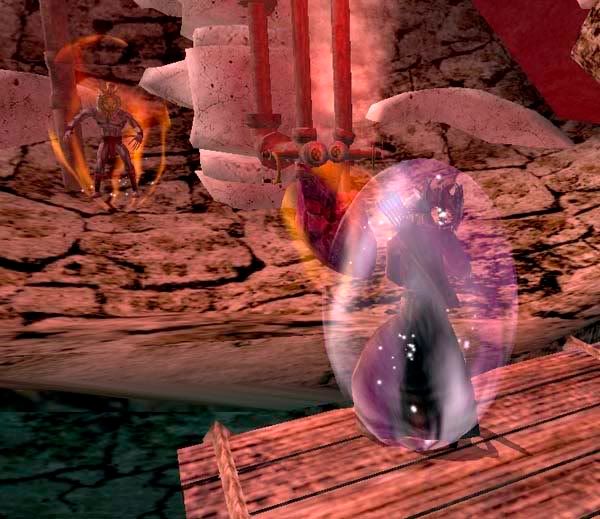 My summoned creatures vanished back into Oblivion, leaving Dagoth Ur to stare back at me from the guts of his monster.
"Alright, you!" I shouted, "No more Mr. Nice-guy!"
I remembered the coin I had gotten from Wulf back at the Ghostgate. It would give me good luck.
I invoked it, and felt my luck improving. My astrological sign also gave me a shield I could use once every 24 hours: Dragon Skin - more protection than any shield scroll could ever give. It would only last 60 seconds, however, so I had to act fast.
I summoned my trusty Daedric battle axe.
"Get back in the lava pool, you creature from Hell!" I shouted. "I've got work to do, and I'm done playing with you. Now, get out of my way, or be pushed out."
With that, I walked right up to him, swinging that battle axe, having it bash right into his own shield, pushing him to the right, behind the Heart and it's connecting assembly, then out back to the bridge.