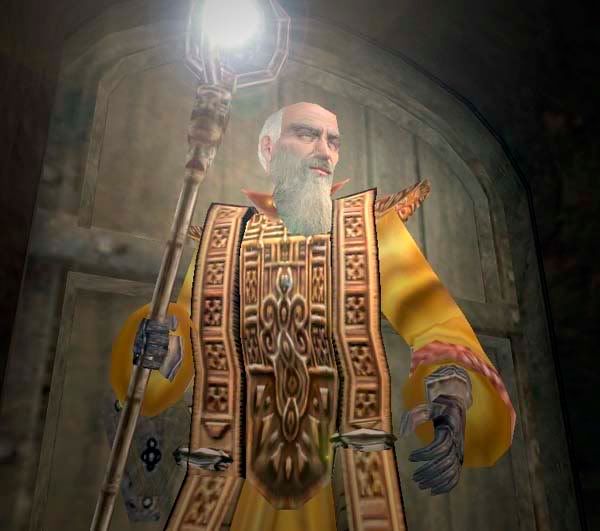 We turned to go, but before we opened the door, I turned, having one last thing to say.
"You might have done the best you could," I said "but consider this: This entire matter could have been avoided had the Tribunal not fallen victim to their own lust for power."
"Consider that the very enemy you had me kill, Dagoth Ur, TOLD you that the Heart should be destroyed, and that the tools should have been destroyed with it."
"Even if you had kept the tools, the Heart would have been gone, and this entire situation would have never come to pass. In your lust for godhood and power, you, and the Tribunal, put everyone and everything at risk."
"Yes, you've done good things for the people of Vvardenfell, I will give you that. The fact that you were instrumental in making sure that Morrowind's incorporation into the Empire was made peacefully is to your credit, so, yes, there has been some good with the bad. Therefore, since you made an error in judgment, Lord Vivic, I forgive you for your transgression."
"You forgive me?" he asked.
"Of course." I replied. ".....to forgive is divine."
With that, I turned my back on this ex-god, and slammed the door behind me, just to drive home the point.