Some individuals are born to be heroes. Others, such as myself, have never wished for glory or adventure. Sometimes, however, the gods, or just random chance, wish otherwise for us.
My parents are from the city of Ald'ruhn, in the province of Morrowind. It is a dusty place, subject to dust storms coming from Red Mountain. For years we lived in it's shadow, always mindful of the diseased and blighted creatures found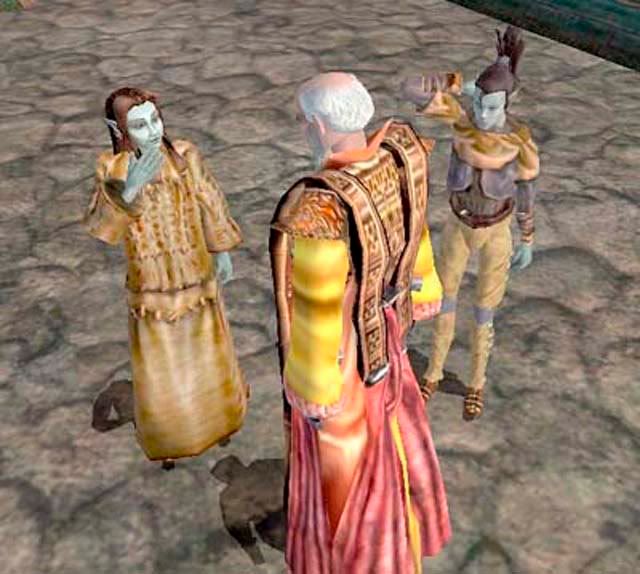 in that area, always worried about Dagoth Ur, at least until the Nerevarine managed to destroy the Heart of Lorkhan. Of course, in doing this, he also destroyed the source of power for the Tribunal - those living gods that had demanded so much of our attention, Sotha Sil, Almalexia, and of course, Vivic.
Shortly after the Nerevarine's battle with Dagoth Ur at Red Mountain, my parents took my brother and I to the city of Mournhold, which is the capital of Morrowind. It was there that we had the most unique opportunity of a lifetime: we were able to speak with the Nerevarine himself, Eldorf the Wise.
Eldorf the Wise was not what I expected. He was an older man, much like my grandfather. He was happy to tell the tale of how he came from the province of High Rock, just an ordinary person, and was sent to Morrowind originally as a spy for the Emperor. Through a series of strange and unusual circumstances, he found himself chosen by Azura herself to fulfil the Nerevarine Prophecy, destroy Dagoth Ur, and show the Tribunal to be the false gods many of us Dunmer people thought them to be. He said that even though he never wanted to be any kind of a hero, he understood the importance of the challenge presented to him, stood up to it, met the challenge and won.