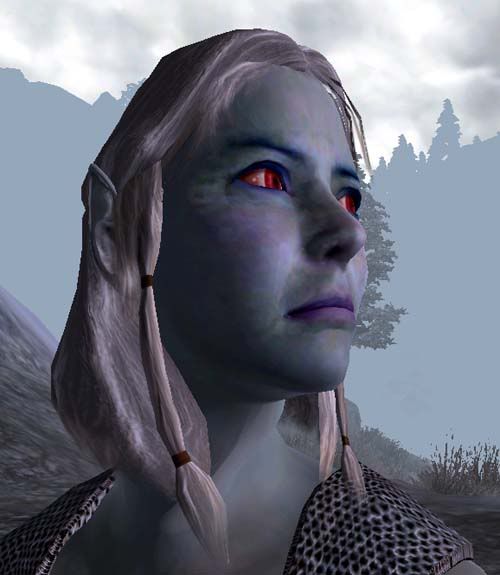 At the base of Her statue appeared "Azura's Star", the most powerful soul gem known to men and mer alike.
I took the soul gem and stored it away for future use.
I sat for a moment, thinking about the vampires I had been asked to kill. I felt a great sadness for them.
They didn't ask for their lives to be changed, but, knowing their mission was vital and important, they accepted their fate with dignity and grace.
Then I remembered the Amulet of Kings, and the quest I had been given by the Emperor, still not done, causing things that needed to be put in motion to wait for me. Just me.
What kind of a person am I, wanting to run home to Morrowind? Was there nothing more important to me? Were my own needs and wants more important than a simple request from the Emperor himself, to simply deliver the Amulet to a trusted colleague?
I realized that I was being selfish, and felt ashamed.
I decided that perhaps I should stay here for a while longer, learn better skills, better spells, but then head to Chorrol and deliver the Amulet as promised.
I headed back to the Gutted Mine cave, gathered all of the armor and weapons, and casting the spell of Recall, ended up in my room at the Inn.
It was definitely time for a nap.