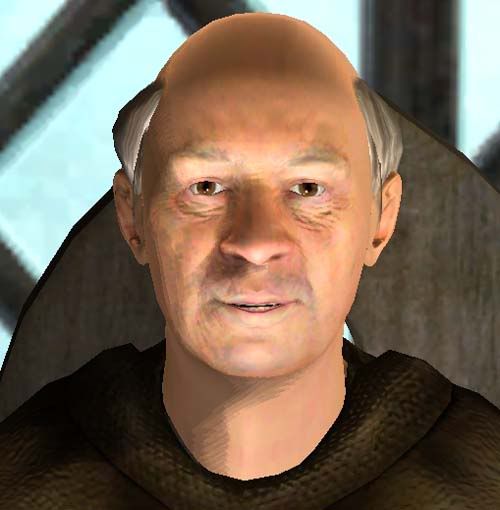 "Well, then," he said with a smiling face, "why not just start at the beginning. Why did you come here?"
I thought for a moment, not wanting to say that I was in prison when I met the Emperor, but I had to start somewhere, so I just blurted out "The Emperor sent me to find you." It wasn't the way I wanted to start this conversation, but it just came out that way.
"Emperor Uriel?" he asked. "You know something about his death?"
"Well, um, yes." I replied. "I was there when he died."
His face suddenly showed signs of concern, as if he thought I might have been the one to have killed the emperor. "I think you'd better explain yourself." he said.
"He gave me the Amulet of Kings." I responded.
"You brought me the Amulet of Kings?" he replied. "This cannot be. Show it to me."
I brought out the Amulet and showed it to him. His face went white. It had been two months since the Emperor had been killed, the Amulet missing, all the while in my possession. "By the Nine!" he said, finally. "This IS the Amulet of Kings." After a moment, his gaze returned to me, asking "Who are you? How did you get this? What do you know of the Emperor's death?"
I explained everything from the beginning; how I ended up in prison, how the Emperor came to my cell to use a secret escape route, the strange people that seemed to know exactly where to trap him, and eventually kill him, and the last words of the Emperor to me.
Brother Jauffre sat back in his chair, pondering everything I had told him. "I assume you had been in hiding all this time." he said, giving me a stern look. "However, given the circumstances, I can hardly blame you. I am still glad you finally brought this to me." He look at the Amulet again, lost in thought for a moment, then continued, "As unlikely as your story sounds, I believe you. Only the strange destiny of Uriel Septim could have brought you to me carrying the Amulet of Kings."