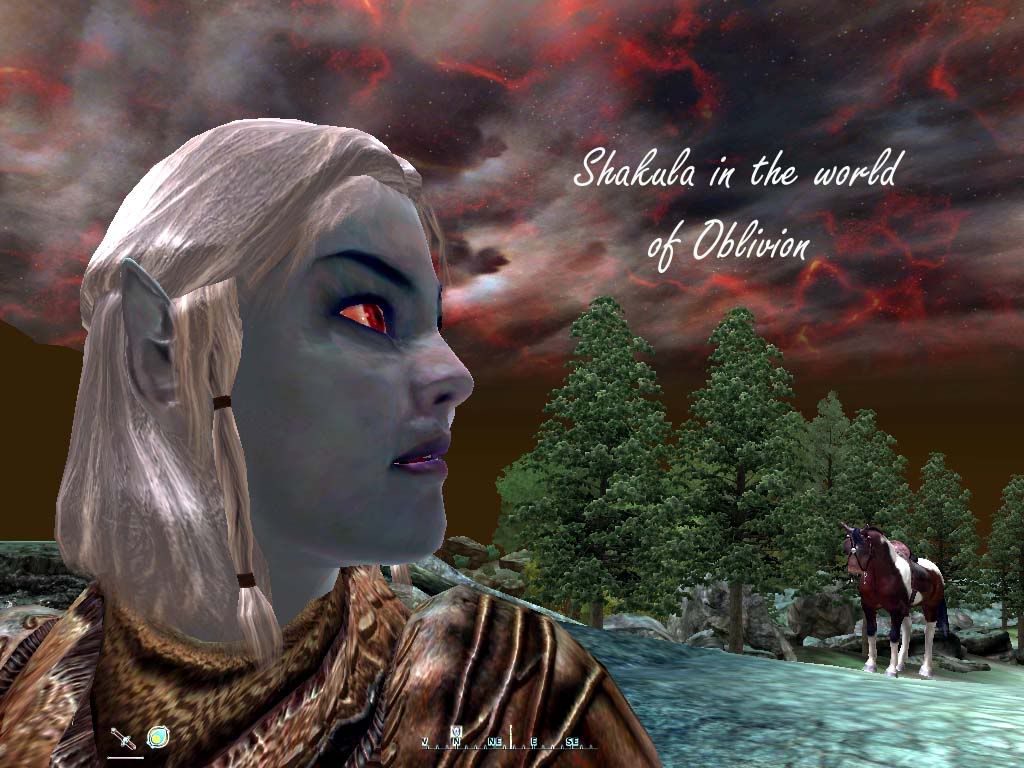 Practicing Spells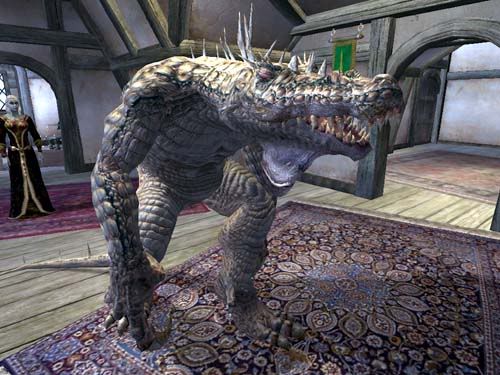 I used my spell of Recall and found myself on the top floor of the Chorral Mages Guild offices. I sharpened my blade and re-charged its life-absorbing spell.
I decided to test all the spells I had recently purchased and learned. This was as good a place as any, and it was very private up here, with no one to bother me.
I practiced summoning a daedroth...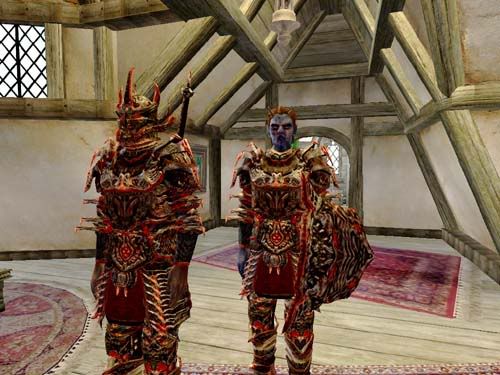 ...A dremora and a dremora lord...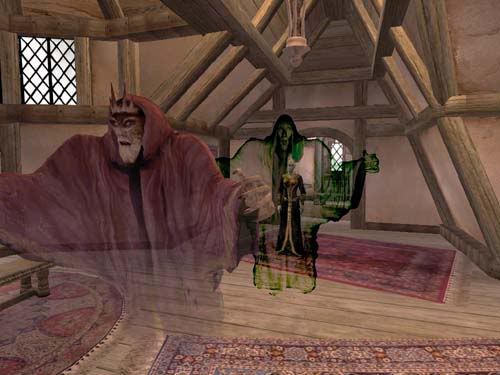 ...A wraith and a gloom wraith...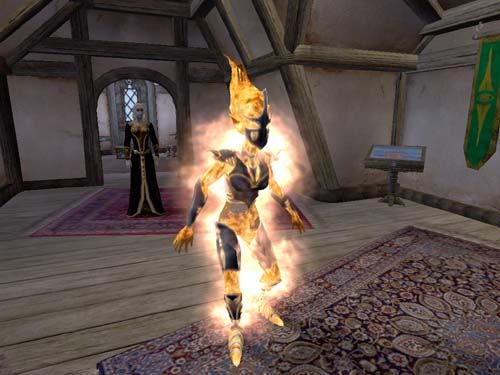 ...A flame atronach...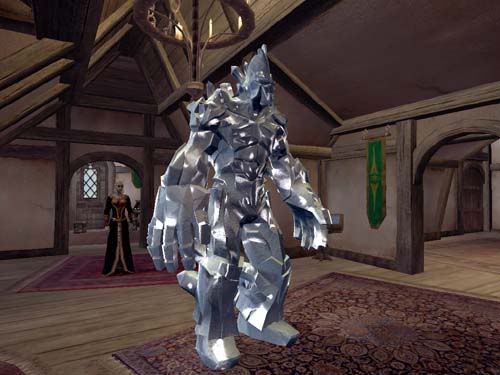 ...A frost atronach...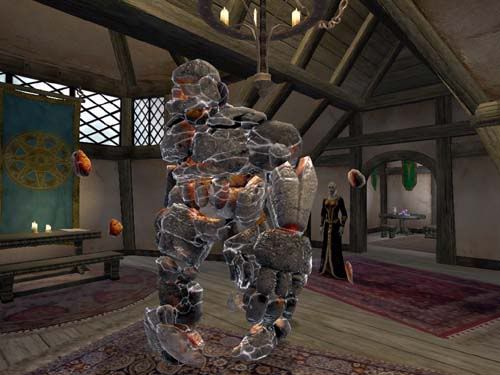 ...A storm atronach...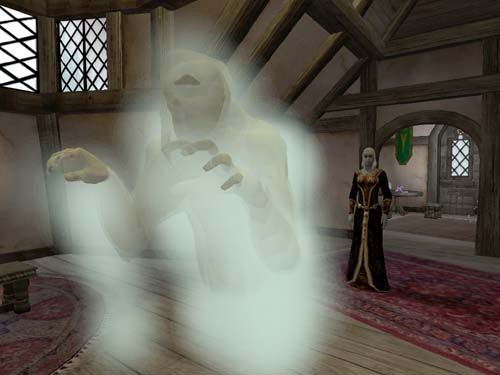 ...A ghost...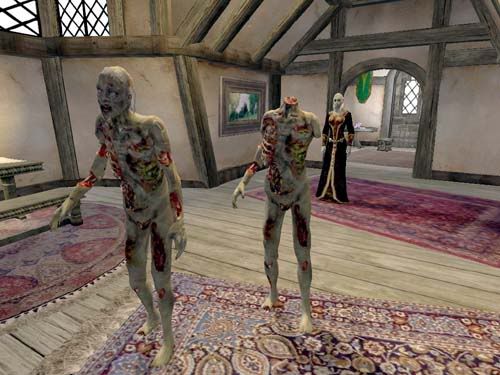 ...A zombie and a headless zombie...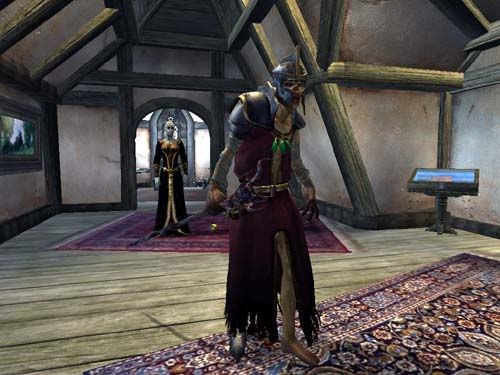 ...A lich...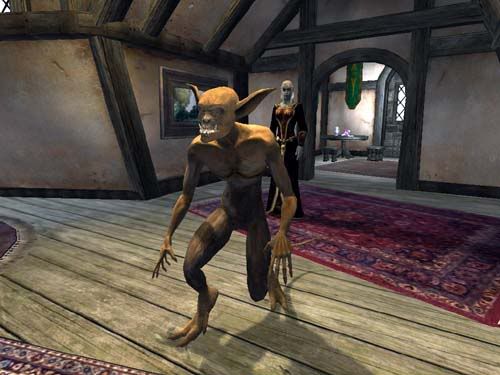 ...A scamp...
...The Bones Brothers (consisting of a skeleton, skeleton warrior, skeleton guardian, and a skeleton champion)...
...A daedra spider...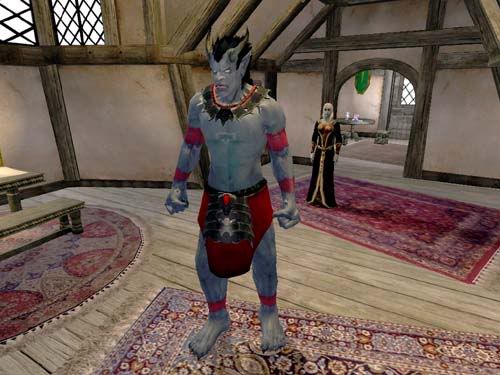 ...a Xivilai...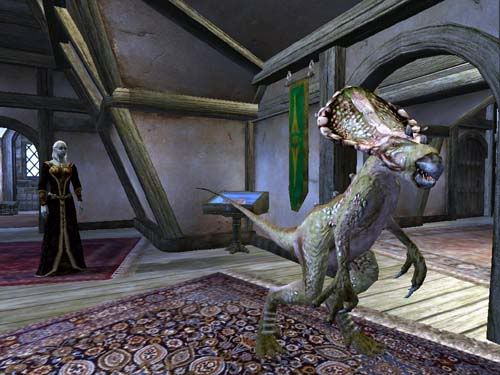 ...A clanfear...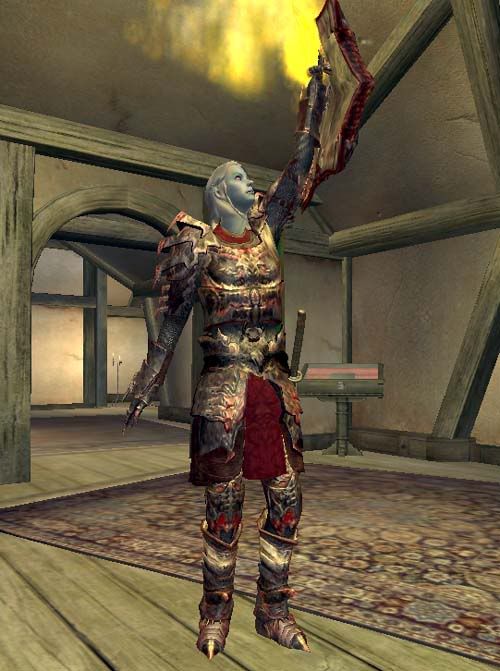 ...and finally a full set of daedric armor. Normally very heavy, summoned armor has no weight. This spell would come in very handy once I find something that can be charmed with constant effect to bring it forth. Otherwise, it would last for about sixty seconds.
I was very proud of myself, learning all these new skills. I felt I was more than prepared for anything that I might come across. Using my invisibility spell, I ran all the way back to the Imperial City, collapsed in my bed at my hotel room and had a really good sleep. Perhaps tomorrow, Tar-Meena might have some good news for me.
COMING UP: A Secret Location Revealed!