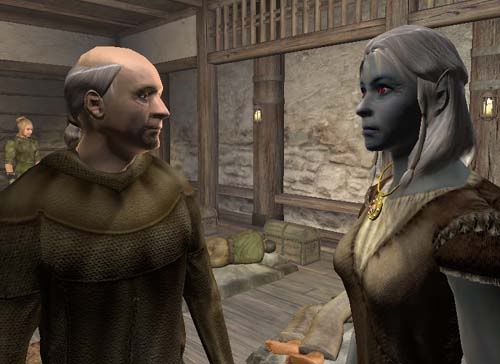 Jauffre rousted me out of my slumber much too early. "I see you have returned." he said. "I heard about the gate at Chorrol." he said, smiling. "I'm glad you were able to close it as quickly as you did."
I explained to him about the book I had given to Martin, and our hope that it could give us a way to recover the Amulet of Kings. Jauffre gave me a look of concern. "I hope Martin knows what he's doing with that evil book." he said. "I fear for what it could do to him if he's not careful."
"He has a good heart." I responded. "He knows the danger, so I think he'll be able to tread carefully through those pages."
"Let's hope you're right." he said.
"Oh, I almost forgot to mention," I said. "Martin told me to ask you about spies in the area.