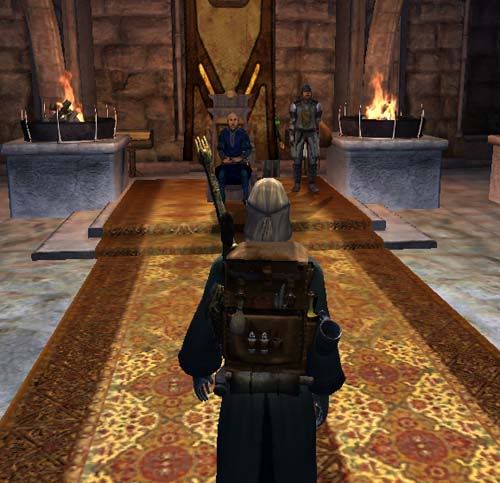 I made my way to the castle as quickly as I could. I had no idea how much time I'd have before Bruma was attacked, so there was no time for idle chit-chat.
"Yes, I know of you." the Count started. "I am Regulus Terentius, Count Bravil. I'm really rather busy, and doubt you have anything to say that I need to hear."
"Allow me to explain the reason for my being here." I asked. "I have been sent from Cloud Ruler Temple. Bruma is going to be attacked soon. Nearby is the heir to the Imperial Throne. Those responsible for the death of the Emperor will soon attack Bruma in order to gain access to him."
"An intriguing story." he responded. "What does this have to do with me?"
I couldn't help but think to myself "What a snot." but thought I'd better try honey instead of vinegar. "I have been sent here to ask that soldiers be sent to aid Bruma."