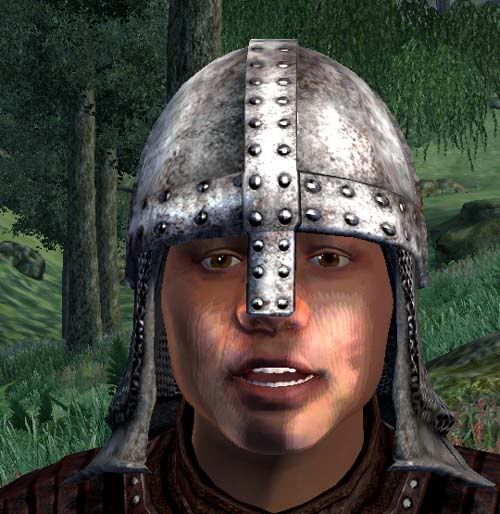 "Count Indarys' son, Farwill, entered the Oblivion Gate about two days ago with six other men. We haven't heard from them since then. The Count fears the worst, and has posted guards here so we can watch and see if anyone comes back."
He gave me a sad look. "So far, nothing. At this point, Count Indarys is offering a reward for the recovery of his son from inside the gate...or confirm news of his demise.
"It's my intention to go in there." I said. "I intend to close that gate. I've done it before."
Amminus looked at me as if I was crazy. "Well then," he replied, "if you find him or the rest of the Knights of the Thorn, get them out of there. Oh, and I'm sure the Count would also be pleased if the Gate was closed."
"Excuse me." I said. "Knights of the Thorn?"
Amminus gave me an amused look. "New to these parts, eh?"
"Well, not exactly new," I replied, "but I had never heard of this organization before."
"Ah, well, let me explain." he replied. "The Knights of the Thorn are a bunch of rabble who fancy themselves as true knights. Farwill formed the group around two years ago. Oh, they make grand boasts and stories, but that's all they are. Not sure how much training they might actually have, but I can say that their own bravado got them into this mess."
"What will he look like?" I asked.
"Farwill is a Dunmer, like you...just not as good looking." he replied. "He's wearing steel plate armor. His shield should bear the crest of the Knights. Nothing but the best for the Count's son."