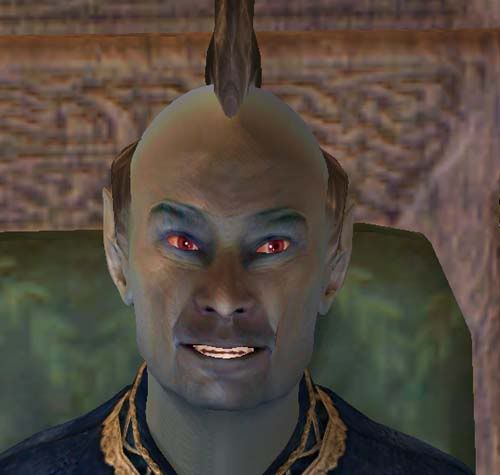 "I'm sure he was difficult to travel with, and I respect your patience. Most would have given him up for dead rather than deal with his ego."
The Count didn't know how close he came to the truth.
"Anyway, I digress." he continued. I'm sure you wish to hear of your reward. I'm in possession of two fine weapons. They're both heirlooms of the Indarys family, held in the castle for several generations. I'd take great pleasure in bestowing one of them upon you."
He had one of his servents bring two items from a back room.
"Please," he continued, pointing to them, "choose the Thornblade or the Staff of Indarys."
I chose the Thornblade. The Count smiled, handing it to me himself. "May it serve you as well as it has my family, especially in this time of crisis."
I bowed, taking the blade from him.
"Again," he said, "I think you on behalf of all the citizens of Cheydinhal, and I especially thank you as an elated father."
"Count Indarys," I stated, "I must ask once again for aid for Bruma.
"Yes." he said, interrupting me. "You have earned my trust. I shall send some of my best troops to Bruma."
"Thank you, Count Indarys." I said, bowing humbly.
Farewell," he replied, "and may Arkay guide you."