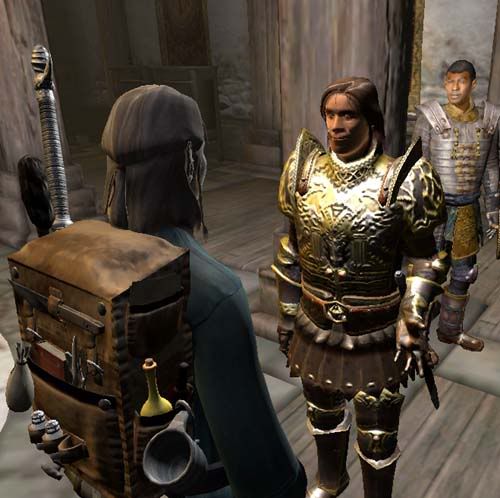 "Sooooooo, we let them open the gate that we didn't want them to open in the first place?" I asked aprehensively.
"I said you weren't going to like it." he replied. "The risk is great, I know. I was at Kvatch. I saw the terrible power of the daedric siege engine. But we have no choice. The only way to recover the Amulet of Kings is to allow the Mythic Dawn to proceed with their plan to attack Bruma."
"And I just purchased a house in that city." I thought out loud. "At least you'll be safe here."
Martin took on a stern look. "No." he replied. "I'll lead the defense of Bruma myself. If I am to be Emperor, it's time I start acting like one."
I protested. "Martin, if you're killed in battle, there is nothing left to fight over, even if we retrieve the Amulet. I'll lead the battle."
Martin shook his head 'no'. "Remember when we first met in Kvatch? I told you that I didn't want any part of the gods' plan. I still don't know if there is a divine plan. But I've come to realize that it doesn't matter. What matters is that we act. That we do what's right, when confronted with evil. That's what you did at Kvatch. It wasn't the gods that saved us, it was you. Were you acting for the gods? I don't know. But now it's my turn to act."
I could see he had made up his mind. He was finally "in charge."