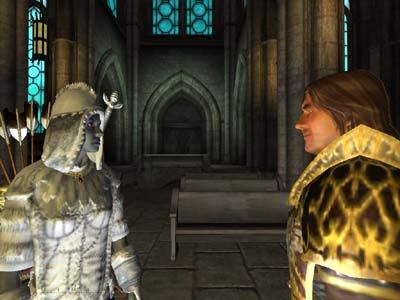 I had just purchased a home in Bruma, but all my equipment and potions were still stored the the city of Chorrol. Before this battle began, I would need a number of restore magica and healing potions, as well as potions to enhance my magical capabilities. I would be using a lot of everything.
I met Martin at the Temple of Talos. He was discussing his battle plans with the Countess. I explained what needed to be done to both of them.
"Do what must be done, but hurry." he replied, "The enemy has been opening one gate after another lately, more so than the last few days."
"I promise I will return within a day." I said.
"Then we will hold out until you return." replied Martin. "You have not failed us so far. I expect you will not fail us this time either."