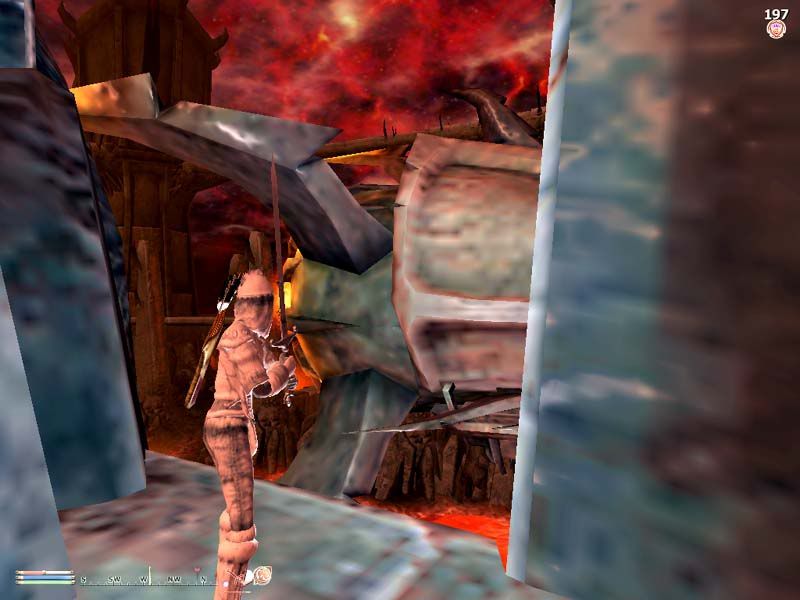 I found myself being shot at by fireball towers. I stood behind a broken support structure, as the huge siege engine slowly stomped its way past me, like a huge worm. I had no spell capable of disabling it.
I ran to the end of the walkway, only to find that it was broken off. Below, lava. A few feet away, solid walkway. I put up my broadsword, took a deep breath, and ran as fast as I could, leaping into the air, and landing on just enough solid ground to keep from falling backwards to my death.
Another tower lay in front of me, and nearby, a huge iron gate.