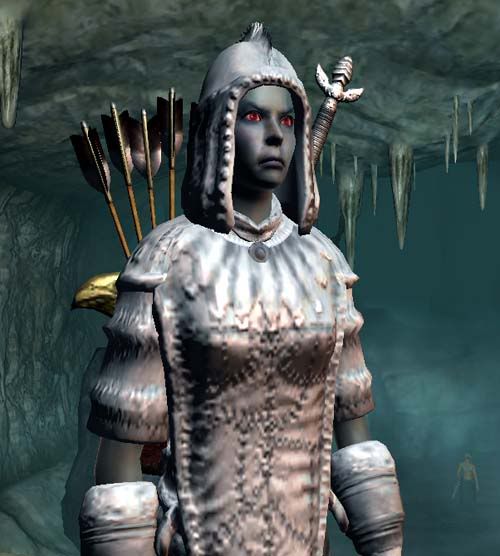 "Die over and over in peace." she said. What an absurd request. This is what the people of my home of Ald'Ruhn died for: A place to become play-toys for monsters that they can kill over and over again.
An overwhelming blackness of anger and hatred came over me as I continued on.
And again, he continued to make his case to justify his actions to me, as if he needed to.
"Ask yourself", he began again, "How is it that mighty gods die, yet the Daedra stand incorruptible? How is it that the Daedra forthrightly proclaim themselves to man, while the gods cower behind statues and the faithless words of traitor-priests?
Oh, good, a philosophy class from a killer.
"It is simple... they are not gods at all. The truth has been in front of you since first you were born: the Daedra are the true gods of this universe. Julianos and Dibella and Stendarr are all Lorkhan's betrayers, posing as divinities in a principality that has lost its guiding light. What are Scholarship, Love, and Mercy when compared to Fate, Night, and Destruction? The gods you worship are trifling shadows of First Causes."
"Love and mercy?" I thought. Those are things that make us different from any of the animals we find in the forest. But he continues...
"They have tricked you for Ages.
Why do you think your world has always been contested ground, the arena of powers and immortals? It is Tamriel, the realm of Change, brother to Madness, sister to Deceit. Your false gods could not entirely rewrite history. Thus you remember tales of Lorkhan, vilified, a dead trickster, whose heart came to Tamriel. But if a god can die, how does his heart survive?
He is daedroth! TAMRIEL AE DAEDROTH!
'This Heart is the heart of the world, for one was made to satisfy the other.' You all remember this. It is in every legend. Daedra cannot die, so your so-called gods cannot erase him from your minds completely."