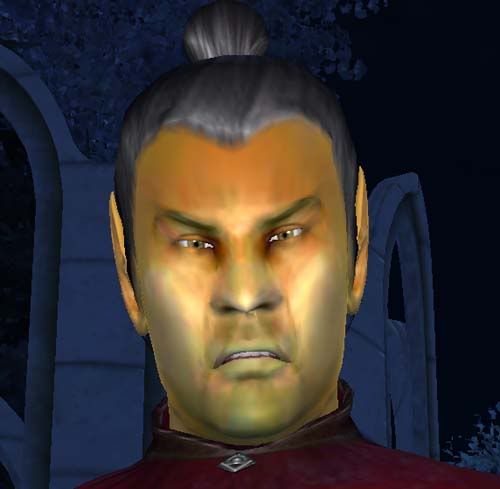 I turned to her brother, Raven. "I suppose you have something to say to me?" I can taunt, too.
"So, you're here at last." he said. "The lackey of the Septim pretender. You still think you have a chance, don't you."
"Hope springs eternal." I said back with a smile.
"We knew you would find your way here eventually. But it is of no consequence. You should not keep my father waiting any longer. He expected you hours ago. Come. You came here to see him, did you not?"
"Well, if he expected me hours ago, he shouldn't have made it so hard to get to his door." I replied sarcasticly. "I'm a very busy girl. Lead on, lackey of Mankar."