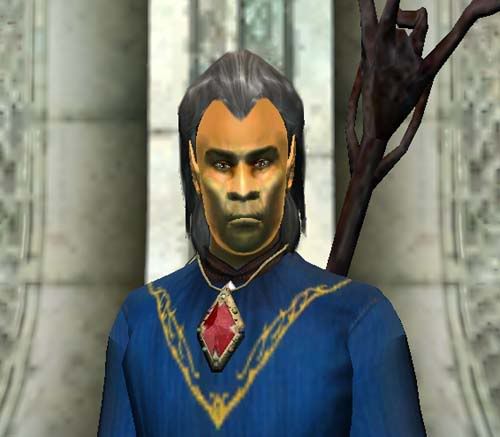 He turned back to me, glaring. "Soon, very soon, the lines now blurred will be erased. Tamriel and Oblivion rejoined! The Mythic Age reborn! Lord Dagon shall walk Tamriel again. The world shall be remade. The new age shall rise from the ashes of the old. My vision shall be realized."
"Vision?" I interrupted. "Death and destruction? Your's is a perversion of how things should be."
"Through my actions, the world will be made better!" he shouted back. "Weakness will be purged from the world, and mortal and immortal alike purified in the refiner's fire."
"And remade into what YOU consider to be what things should be like." I responded. "Other madmen have said the same idea and failed.
"Your opinion matters not to me, child." he responded sarcastically. "You act out of hatred for me, for what I am trying to accomplish. My long duel with the Septims is over, and I have the mastery."