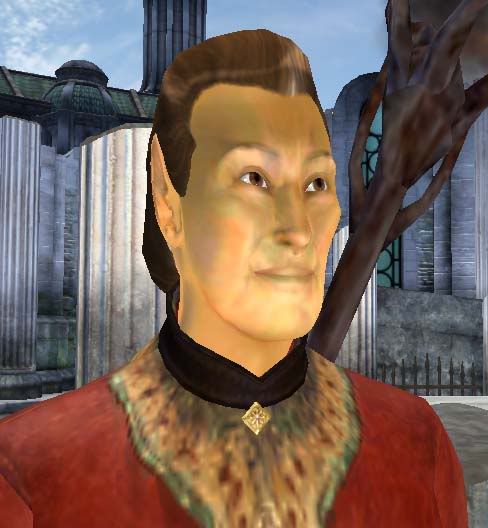 Ocato looked at me in disbelief. "What do you mean, gone?" he asked. "We saw the Temple done explode; the avatar of Akatosh appear.
He hesitated for a moment, then realized what I had meant. "That was Martin?" he asked.
I nodded in the affirmative. "Yes." I said. "He shattered the Amulet."
Ocato realized the truth of the matter. "The joined blood of kings and gods." he mused. "The Amulet of Kings. The divine power of Akatosh."
"...and Martin's blood, too..." I continued for him.
Ocato gave me a sad look. "Then Martin is gone." he said, fully understanding the situation.
"But the gates are sealed." I replied.
"Yes. Sealed forever." said Ocato. "Mehrunes Dagon and his ilk can never threaten Tamriel again. Martin is dead. But he died an emperor, and a hero to rival Tiber Septim."
"What about the Empire?" I asked.
"What indeed." came the reply. "This victory is not without cost. We've lost Martin Septim. What an emperor he might have made. His sacrifice was necessary, but it leaves the Empire without an emperor. I don't know what happens now. These are troubled times again for the Empire. But now is not the time to worry about the future. Let's just give thanks that we're alive."