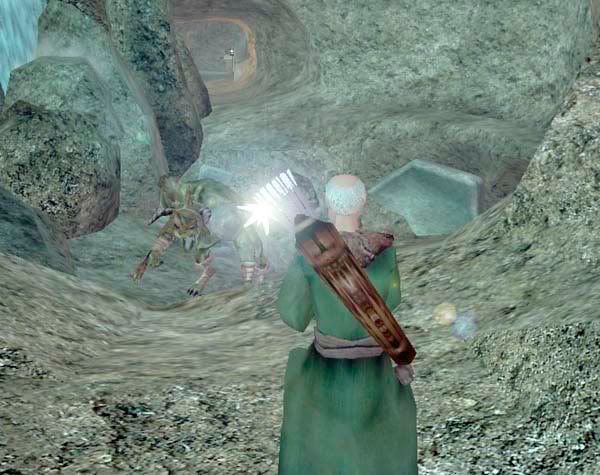 I saw a tunnel to my right, so I decided to check it out.
Suddenly, from behind me, a roar of anger was heard.
I shot off a God's Frost spell before I knew what I was shooting at.
The spell hit this huge goblin, but took much longer to kill him than it should have.
Using the Ring of Weapons, I quickly produced a shield and longsword.
The goblin made it all the way up to me, hitting me with it's huge club, the summoned shield protecting me from the full force of the blow.
The blow knocked me to the ground. There was no follow-up blow, however, as the spell had finally done it's work.
Slowly, I made my way to my feet to see that I had just done battle with.